You got questions? We got answers.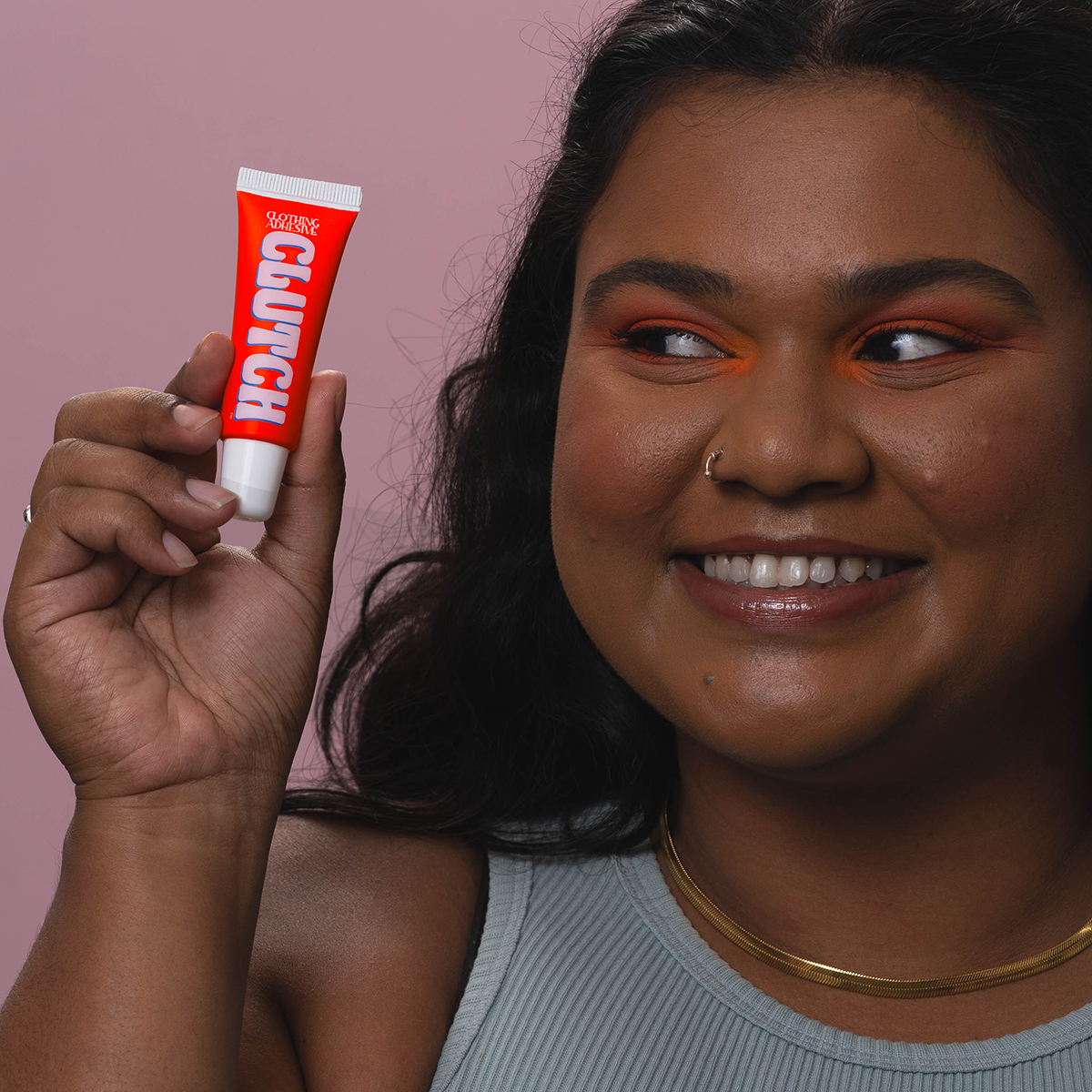 So, what actually is CLUTCH?

You know that double-sided tape that's meant to keep your clothes from slipping... but doesn't? It's a better version of that.

CLUTCH is a water-soluble clothing adhesive that applies to your skin for a strong grip on your clothes. Then, when you're done, it washes right out!
How do I use CLUTCH?

STEP 1: Apply a small amount of CLUTCH to clean, dry skin where you'd like to stick your clothing.
Use sparingly on delicates to prevent seepage.

STEP 2: Let CLUTCH sit for 30 seconds, until tacky.

STEP 3: Place your clothing onto the glued area and press down gently. CLUTCH gets stronger with a little time, so minimise movement for 5-10mins.
Christmas Gift Wrapping Details

All gift wrapping is done using Givewrap paper, an Aussie start up that gives to charity with every roll sold!

When you wrap a gift in Givewrap you Give Twice. You give a gift to someone you know, and you give a donation to someone in need. 

Note all CLUTCH tubes will be wrapped individually & do not come with a card.
Okay but how do I get CLUTCH off my clothes now?

STEP 1: Gently peel clothing from skin.

STEP 2: Rinse skin withwater.

STEP 3: Wash clothing as per the care instructions. CLUTCH is water-soluble.
How can CLUTCH be sweat-resistant AND water-soluble?

Very fair question! CLUTCH has an active ingredient which has moisture absorbing properties. So, while going for a dip mid-event may get the better of CLUTCH, sweat and spilt drinks won't impact its strength.
Collapsible content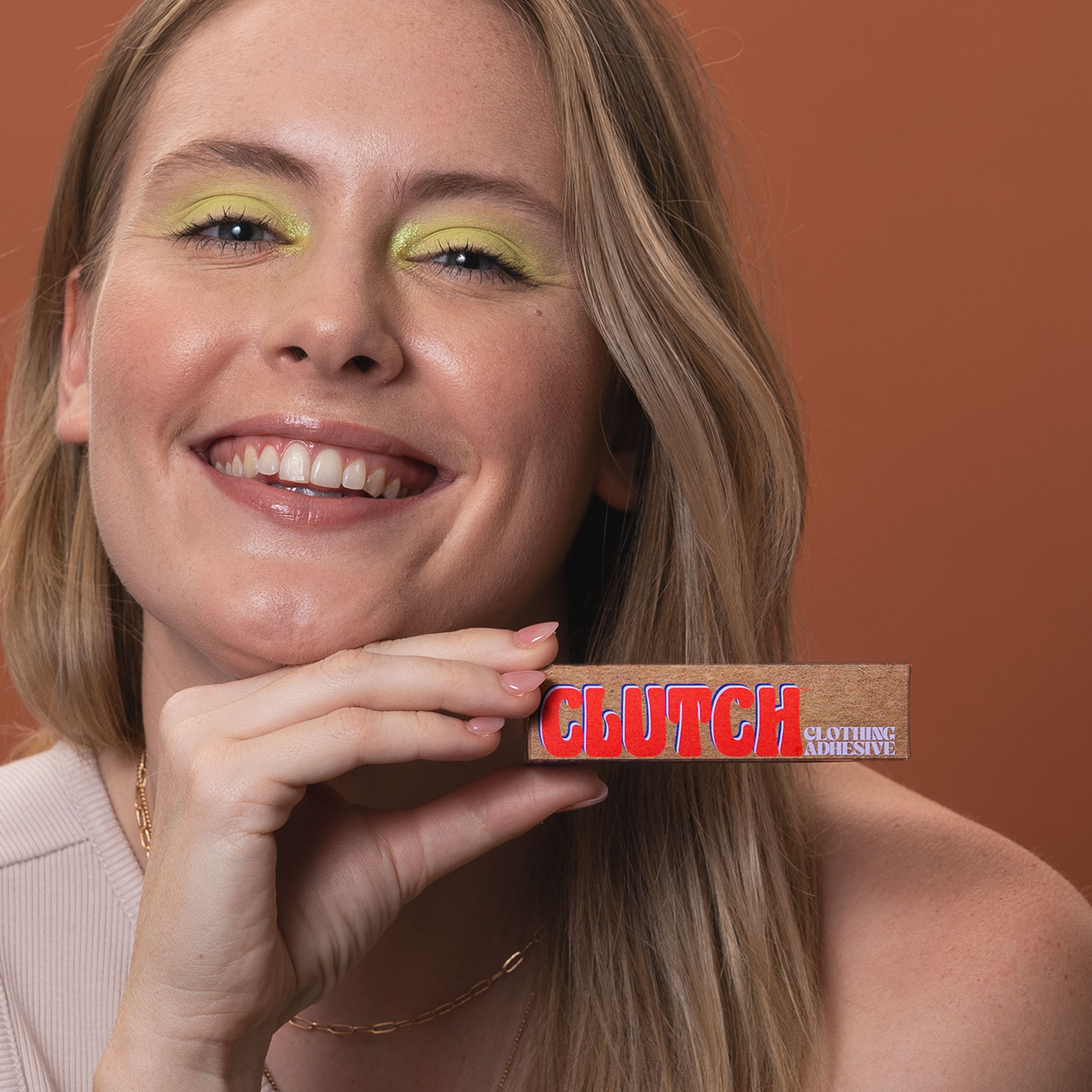 Does CLUTCH dry clean out of my clothes?

CLUTCH doesn't dry clean out of your clothes without a little help from you.

To get CLUTCH out of your dry clean only pieces, you first need to spot clean the area where CLUTCH was applied with a damp cloth, then you can take your piece to the dry cleaner as normal.

Any questions, don't hesitate to reach out to us at info@clutchglue.com.
Is CLUTCH only for my clothes?

You could use CLUTCH for literally anything you put your mind to.

Some of our favourite uses are:
- Keep low-cut tops in place
- Stop bike shorts from riding up
- Keep shirt cuffs rolled up
- Make little personalisations to a bridesmaids dress
- Nip in a shapeless silk dress
- Stick the clasp of your necklace to the back of your neck
- Attach your mask to your glasses to prevent fogging

We can go all day...
Will CLUTCH ruin my clothes?

It won't. CLUTCH is water-soluble and will wash right out of your clothes in the washing machine.

If you're hand washing, apply water and gently pat with a cloth until the glue is removed.

If you're dry cleaning, clean the glued area with a damp cloth, patting gently, then take to the dry cleaner as per usual.
I have sensitive skin. Can I use CLUTCH?

Yes, CLUTCH has no nasties or fragrance and is suitable for sensitive skin.
Collapsible content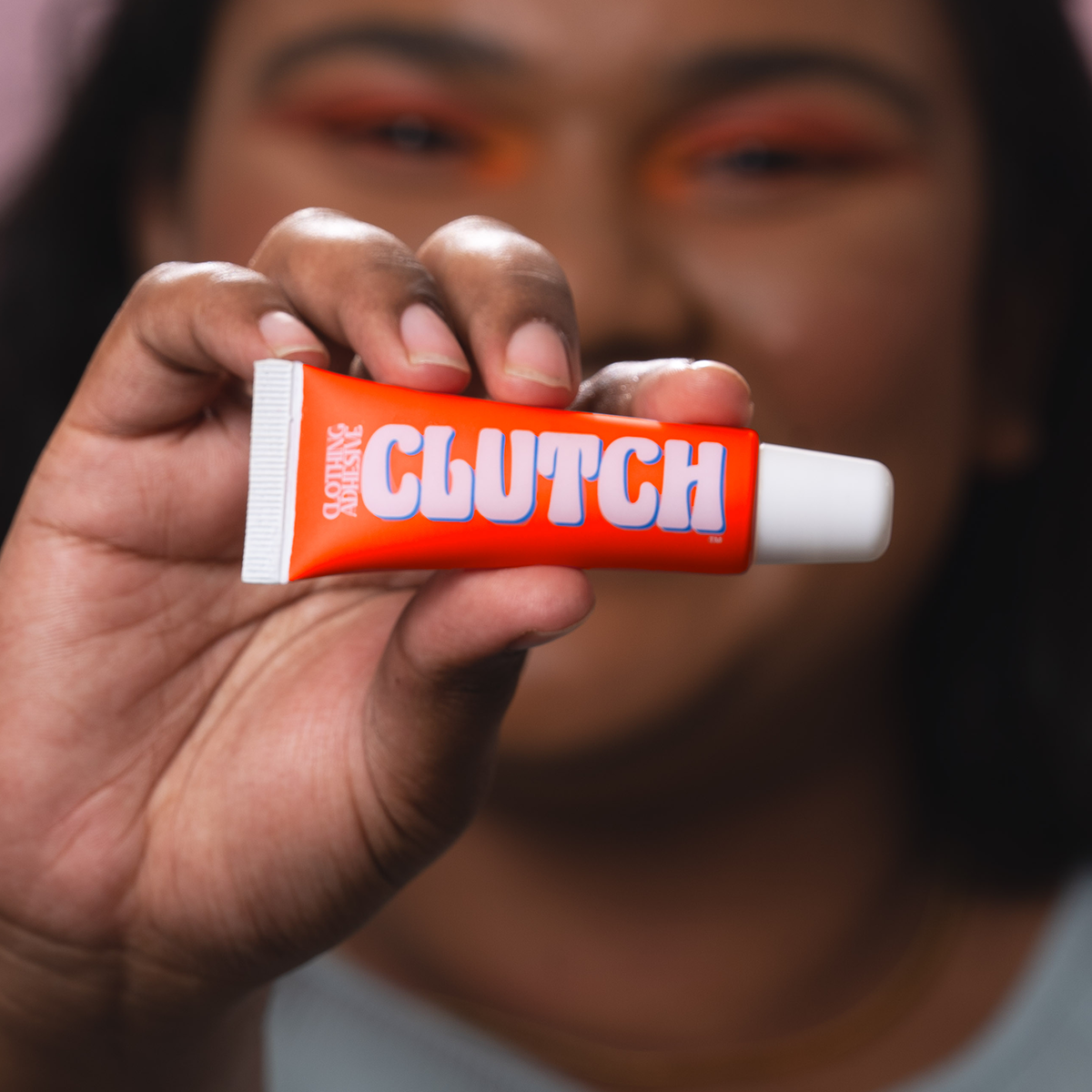 CLUTCH wasn't for me. How do I return it?

Unfortunately, we cannot accept returns for sanitary reasons. If you have any questions, feedback or your item is faulty please get in touch with us at info@clutchglue.com.
I want to stock CLUTCH in my store. How do I do that?

Don't blame ya! For stockist enquiries, reach out to us at stockist@clutchglue.com
When should I expect my CLUTCH order?

We're located in Sydney, Australia, so for domestic orders we suggest allowing 3-6 business days for your order to arrive.

Orders from the US and Canada will dispatch from our facility in Reno, Nevada and arrive within 5-7 days.
2 day express delivery is available for customers in the US.

For all other international orders, allow 10-15 business days.

Please note that you may be charged duties and customs upon parcel entry into the country. We recommend contacting your local customs office to find out the exact amount.
Where is CLUTCH made?

'Straya, baby. Sydney, to be specific.
Collapsible content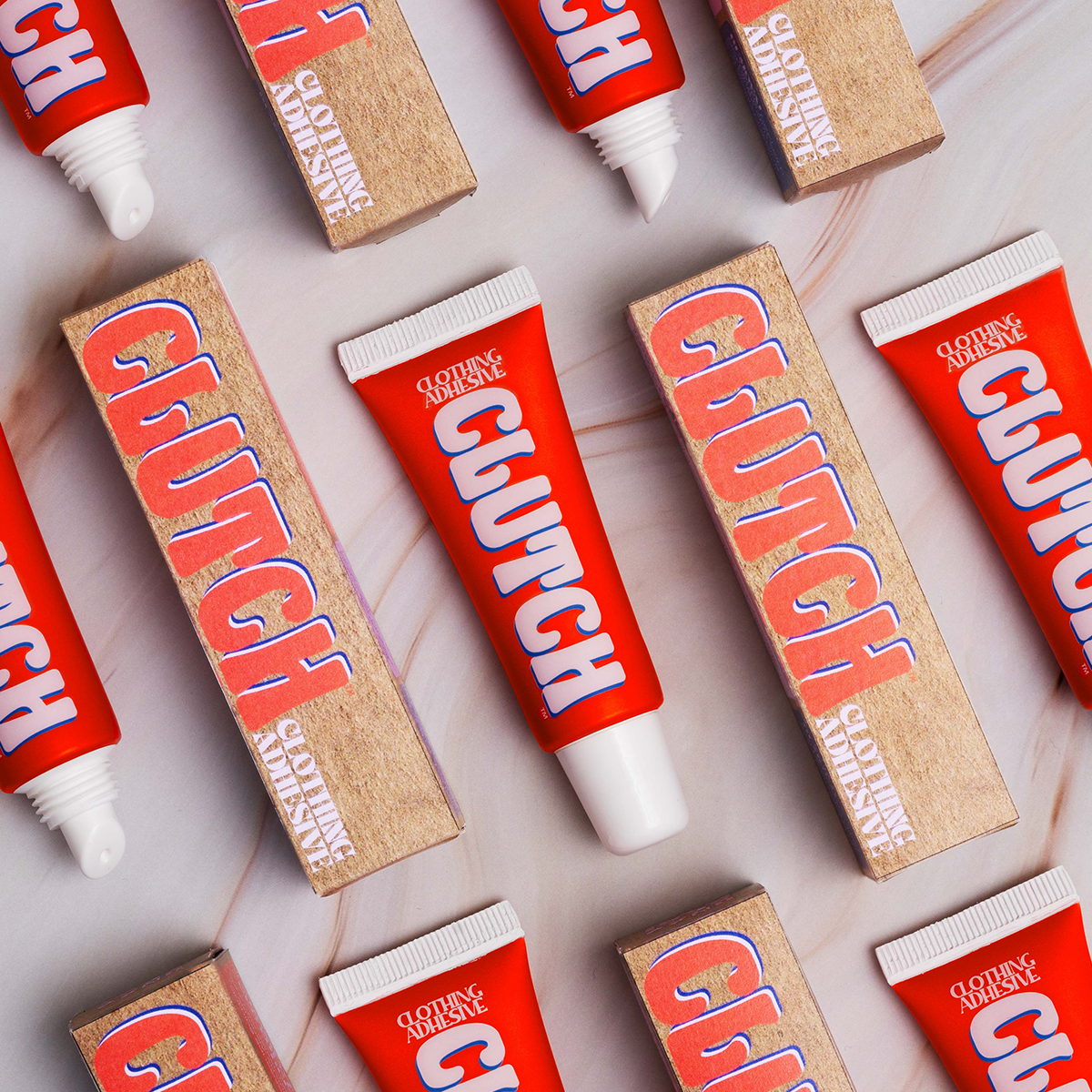 What currency is this website in?

All prices on our website are in Australian Dollars ($AUD) and include GST.
When will my order be lodged?

We get it, you want it NOW.

All items will be dropped in the mailbox within 1 business days of placing your order.
Will CLUTCH hurt when I remove it?

If you're sober enough to want a more gentle removal, we suggest dampening the area with a cloth to loosen up the glue.
What's in CLUTCH?

The ingredients in CLUTCH are VP/VA Copolymer, Isopropanol, Glycerin (Palm-Free), Silica Gel, Crosspolymer, Benzyl Alcohol, Salicylic Acid and Sorbic Acid.